Mikrolimano or Tourkolimano Piraeus
Tourkolimano was the most famous place of Athens after Parthenon during the 30's
Mikrolimano or Tourkolimano, the beautiful port that separates Piraeus from Faliro was called the port of Munichia in the days of Themistocles, Fanari in the Byzantine years, Turkolimano during the Turkish occupation, Koumundrou port in more recent times, Kanaris coast for a short period in the 60s and Mikrolimano today.
Turkolimano was a fishing settlement with boats, nets and shacks without electricity. It had two or three small cafes and as many taverns for fishermen. There also lived the yalouris – outcasts of life who had no shelter and slept on the beach and in boats.
Celebrities and Tourkolimano
Great personalities from the 1930s, when referring to their visit to Greece, among other things, talked about a place that was unimaginably picturesque and of amazing beauty. Everyone was talking about Turkolimano.
Turkolimano, before its renaming to Mikrolimano, had gained fame from the aroma of picturesqueness it offered. There was romance especially on summer evenings and as a natural bay it was of unimaginable beauty. This was Turkolimano.
The former King of England Edward the later Duke of Windsor together with Simpson before they were even married had visited incognito with the King of Greece George II, Turkolimano to eat lobster and fish. Then the Duke turned to some journalists who were following them and said: "I envy my cousin the king of Greece, who can sit near such a place and enjoy it every day!"
An important factor in the development of Turkolimano was that it was discovered by the rich and the famous of the international jet set, when they visited its picturesque cove for fishing with their hentai, or to participate in the then well-known aristocratic meals that were constantly given by the Hellenic Naval Club .
All the elite of Europe frequented there and not only. The small bay was filled with yachts of shipowners, heads of state and well-known personalities of international prominence.
Turcolimano has been visited from time to time by Herbert Von Karajan who was found having lunch in a tavern with Jane Fonda. Simone Signore when Melina Mercouri brought her here for dinner.
The American writer John Steinbeck whose presence has been recorded multiple times in a certain tavern. Gina Lollobridgeta, Sophia Loren, Onassis with Jackie Kennedy, Prince Rainier of Monaco, Grace Kelly and of course Maria Callas have visited Turkolimano.
And as the personalities made their presence more and more intense, the taverns there were crowded and the chairs on the beach took up more and more space. Once Alexandros Papanastasiou received there the Ministers of Foreign Affairs at a Balkan conference that was taking place in Greece.
So after they sat in Turkolimano, a Romanian minister, Titulescu, got up and almost ran to the kitchen where he asked for something to eat urgently! So much had he been tempted by the strong smell of fried fresh fish.
Until the shopkeepers of Turkolimano jointly agreed to place different colored chairs on the beach so as not to argue claiming the paternity of a personality's visit. Even the defender of the bay of Freattyda, the poet Lambros Porphyras, when he sometimes moved away from his area and came to Turkolimano, seeing the number of foreigners visiting it, he said that it would become more famous than the Parthenon. When the whole beach was finally filled with chairs and tables, the fishermen of Turkolimano got to fix their nets, sew them, dry them by spreading them in the middle of the street!.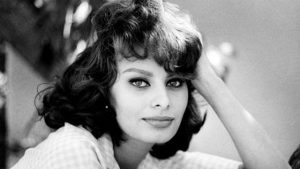 One of the most famous taverns in the area was the tavern of Paraskeva, which opened in 1920 on Votsalakia beach opposite the islet of Stalida. It was inside a cave and you had to go down wooden stairs to get there. This tavern has a long history!
The old man Paraskeuas had turned into a tavern a cave with important archaeological findings, namely: a shrine of the local hero Siragos, an altar of the Abominable Apollo and a complex ancient balanium with Roman additions. No one in charge was involved. Soon the cave of Siragos was named Spilia tou Paraskeva, Votsalakia beach of Paraskeva and Stalida islet of Paraskeva.
The tavern developed into a well-known folk entertainment center. In the period 1950-1968 big names appeared (Grigoris Bithikotsis, Manolis Chiotis-Mary Linda, Tonis Maroudas, Zozo Sapundzakis, Georgia Vassiliadou, Rena Vlachopoulou, etc.).